In 2006, I created a fictional email exchange between a woman named Sue, and her now-former boyfriend Jay. It was a sad exchange--he was no longer talking to her. I then printed out 1,200 copies of Sue's final email, and placed them on car windshields in 6 different cities across the US (Boston, San Francisco, LA, New York City, Portland OR, and Portland ME). Since Jay and Sue's email addresses were on the flyers, the recipients could perform a relatively easy good deed by writing to either Sue or Jay.
For each of the 6 cities, Jay and Sue have a different email address that was listed on the flyer--this way, I can tell where the flyer had been found, based on which email account received a response. I have received dozens of emails from some cities, and none from others. While many writers expressed confusion over why they had gotten the flyer, almost all of them expressed compassion for Jay and Sue's situation.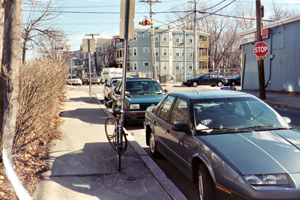 To read the original flyer, and some of the responses, scroll down.